Staff
Physical therapists (sometimes abbreviated to PTs) are health care professionals primarily concerned with the remediation of impairments and disabilities and the promotion of mobility, functional ability, quality of life and movement potential through examination, evaluation, diagnosis and physical intervention. Core Physical Therapy hires only the most skilled and dedicated professionals that will work with their patients to ensure the highest level of quality care.
---
The Loop – 79 W Monroe St #919 | Chicago, IL 60603
---
Jason Kart, PT, DPT, CMPT – Owner/Physical Therapist, Part-Time Marathoner
Practicing since January 2008
Treatment Philosophy: Physical Therapy is the collaborative problem-solving process and Jason enjoys guiding his patients back to their physical best. Outstanding patient outcomes are a product of thorough examination with accurate diagnosis, patient education, and a combination of manual therapy and focused rehabilitative exercise. He believes that restoring the optimal biomechanics through manual therapy expedites the healing process and thoughtful exercise prescription maintains the patient's improvement. Working together, his patients and him identify, plan, and solve pain and physical limitations.
Services provided: Cervical, Thoracic and Lumbar Manipulation, Advanced Joint Mobilizations of the Extremities, Advanced Spinal and Core Stabilization, Dry Needling, Vestibular Rehabilitation, Nerve Pain, Chronic Pain Solutions, Foot & Ankle Pain Relief, Headache & Neck Pain, Sports Rehabilitation, Runner's Injuries
Certification: Certified Manual Physical Therapist through the North American Institute for Orthopedic Manual Therapy
Continuing Education: When the Foot Hits the Ground – Advanced, Shacklock Neurodynamic Tensioning, Management of the Cervical Spine following Motor Vehicle Accident, Dry Needling of the Extremities, Swodeam Manual Therapy series, Physical Therapy Management of the Lumbar Spine, Advanced Manipulation of the Cervical, Thoracic, and Lumbar Spine, Maitland Level I – The Extremities
Schedule With Kaitlin
Kaitlin Stewart, PT, DPT, SCS, CSCS – Physical Therapist
Practicing since May 2013
Treatment Philosophy: Kaitlin believes that each patient is unique and that physical therapists need to dive beyond just a diagnosis. She examines patients holistically and biomechanically as often the site of pain is not necessarily the cause of pain. By using a variety of treatment techniques including manual and manipulative therapy, Kaitlin utilizes dry needling, taping, specific exercise, and neuromuscular re-education to assist in the recovery process. She considers it essential to have a team approach both with the medical team and the patient to be able to achieve the best outcomes. Kaitlin regards her role is to listen to her patients' goals for physical therapy, then provide the proper treatment and exercises to be able to attain these goals.
Services provided: Kaitlin is skilled in Schroth Therapy for Scoliosis, Sports rehabilitation and post-operative rehab, Manual Therapy, Mobilization and manipulation, Dry Needling, Mat Pilates, Gait and running analysis, postural re-education, sport taping/kinesotaping
Certification: Sports Certified Specialist, Certified C1/C2 Schroth Therapist, Sports and Conditioning Specialist, Certified Dry Needling, Certified Emergency Medical Responder
Continuing Education: Selective functional movement screen (SFMA), S1 spinal evaluation and manipulation, Lower quarter management of overuse & traumatic injuries related to running athlete, Balanced body Pilates Mat 1 & 2
Caitlin Kremer, PT, DPT – Physical Therapist
Practicing since May 2014
Treatment Philosophy: Caitlin is committed to a collaborative care approach to physical therapy, working with patients and their physicians to create an appropriate plan of care for the individual. Her experience in the field has expanded my knowledge in orthopedic diagnoses, general health and wellness with a concentration in sports medicine. Caitlin's communication and relationship-building skills contribute to a positive environment for patient success.
Services provided: Manual therapy, joint mobilization, soft tissue mobilization, instrument assisted soft tissue mobilization; return to sport, overuse injuries, TMJ and post-operative rehabilitation
Certification: Certified in Applied Functional Science from Gary Gray Institute
Continuing Education: Certificate in Strength and Conditioning (CSCS), Joint Manipulation
Nick Barin, PT, DPT, OCS – Physical Therapist
Practicing since May 2014
Treatment Philosophy: Nick's treatment philosophy derives from his clinical experiences within the sports medicine and orthopedic fields. He draws from evidence-based practice guidelines to ease his patients' return to independent and functional activities without pain and discomfort. By finding patterns of movement dysfunction through interrelated anatomical regions of the whole kinetic chain, Nick focuses on the motor control system in its entirety. His problem-solving approach to treatment allows Nick to look past the medical diagnosis and figure out why the diagnosis was made.
Services provided: Manual Therapy, Joint Mobilization, Progressive Exercise Prescription, SFMA Provider, Graston Provider, Video Gait Analysis
Certification: Board Certified Orthopedic Clinical Specialist, Selective Functional Movement Analysis Certified Level 1 and Level 2, Graston Provider
Continuing Education: Certified Strength and Conditional Specialist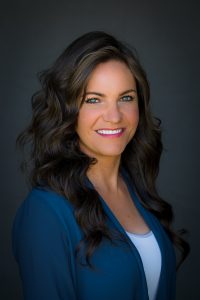 Sarah Shivley, OTR/L, MOT, WCC – Occupational Therapist
Practicing since February 2014
Treatment Philosophy: As an experienced Hand and Upper Extremity Occupational Therapist, Sarah works directly with Orthopedic Surgeons in the Chicago Land Area to customize treatment for both conservative and post surgical Occupational Therapy needs. Understanding your individual diagnosis and/or surgery as well as the resulting treatment—her philosophy is to treat each patient with the best individual care available. The goal of both Core and Sarah is to reinstate your quality of life as quickly as possible by restoring your ability to execute daily tasks.
Services provided: Sarah is skilled in treatment of the elbow, hand, thumb/fingers, which may include custom orthosis fabrication and adjustments, wound care, kinesiotaping, joint mobilization, tendon and nerve injuries, fractures, static and dynamic bracing, ergonomic education, modalities, suture removal, assessing the physical capability and accordingly altering the medical therapy plans and utilizing various therapy tools as needed. Additionally, Sarah will work closely with your physician to effectively and safely carry out the rehabilitation procedures of her patients.
Certification: Licensed and Nationally Certified Occupational Therapist, Board Certified in Wound Care
Continuing Education: A Certified Hand Therapist (CHT) obtains advanced clinical skills and theory in upper quarter rehabilitation.
Linda Hanan – Practice Manager
Linda has been working in office administration in the outpatient physical therapy field for 10 years, and has been a member of the Core Physical Therapy family since November 2016. She holds a background in gymnastics and dance, which first developed her interest in sports rehabilitation; though she enjoys having the good fortune to work with and advocate for a diverse patient population. She first began her work in the rehabilitation arena as a therapy technician before developing her role in office management and practice administration.
Linda loves the field of physical therapy, specifically  to allow its practitioners to accompany patients on their journey toward better health and to empower them through ongoing education.
---
West Loop – 212 N Carpenter St | Chicago, IL 60607
---
Schedule With Anthony
Anthony Young, PT, DPT, CMPT – Physical Therapist/Clinic Manager
Practicing since January 2011
Treatment Philosophy: As a former collegiate track and field athlete, Anthony has a passion for working with the injured athlete at every level and age group. He understands the importance of a speedy and safe return to optimal level of performance. He strives to provide for each patient the positive rehabilitation experience necessary to achieve this ultimate goal with the use of specific manual therapy techniques and guided exercise targeting each patient's unique dysfunction.
Services Provided: Management of neck and back pain, running related injuries, overuse injuries, other sport related injuries and headaches
Certification: Certified Manual Physical Therapist, APTA Credentialed Clinical Instructor, Certified Myofascial Trigger Point Therapist (Dry Needling)
Continuing Education: Orthopedic and neuro-orthopedic domain aimed at the etiology, examination, and management of movement dysfunction
---
Lincoln Park – 561 W Diversey Pkwy #213 | Chicago, IL 60614
---
Lauren Schnidman, PT, DPT – Physical Therapist/Clinic Manager
Practicing since September 2012
Treatment Philosophy: Lauren takes a holistic approach to treating patients and their pain by addressing both physical and mental barriers that may hinder recovery. She incorporates concepts such as progressive muscle relaxation and nutrition into her treatments and treats the body as one interconnected system. Lauren emphasizes stability prior to strength as well as proper muscle recruitment patterns with movement. She believes that patients who advocate for their own health and engage in self-management from early on in rehabilitation have the strongest potential to return to optimal function.
Services provided: extremity and spinal mobilizations, MET, IASTM and myofascial release, management of chronic pain, sports rehabilitation and post-operative rehabilitation, video gait analysis, postural reeducation, progressive exercise prescription, leuko and kinesio taping application, and lumbopelvic stabilization with pelvic floor neuromuscular training
Certification: Credentialed Clinical Instructor, NASM Certified Personal Trainer, Corrective Exercise Specialist and Senior Fitness Specialist
Continuing Education: Mulligan Mobilization with Movement, Gray Institute Chain Reaction, Evaluation and Treatment of Shoulder Biomechanics, Orthopedic Approach to Myofascial Release, A Systematic Approach to the Thoracic Spine